Traktor Collection & Playlist Import still not working on MacOS 12.3.1+
Hello,
i don't know why my first issue thread was marked as "answered" but there was not solution and its such a simple thing to fix, so please read the comment in my first thread so this path not found issue will can be soon fixed.
Very anoying because this way, the software looses every use for me and the fix is so easy!
See screenshot below: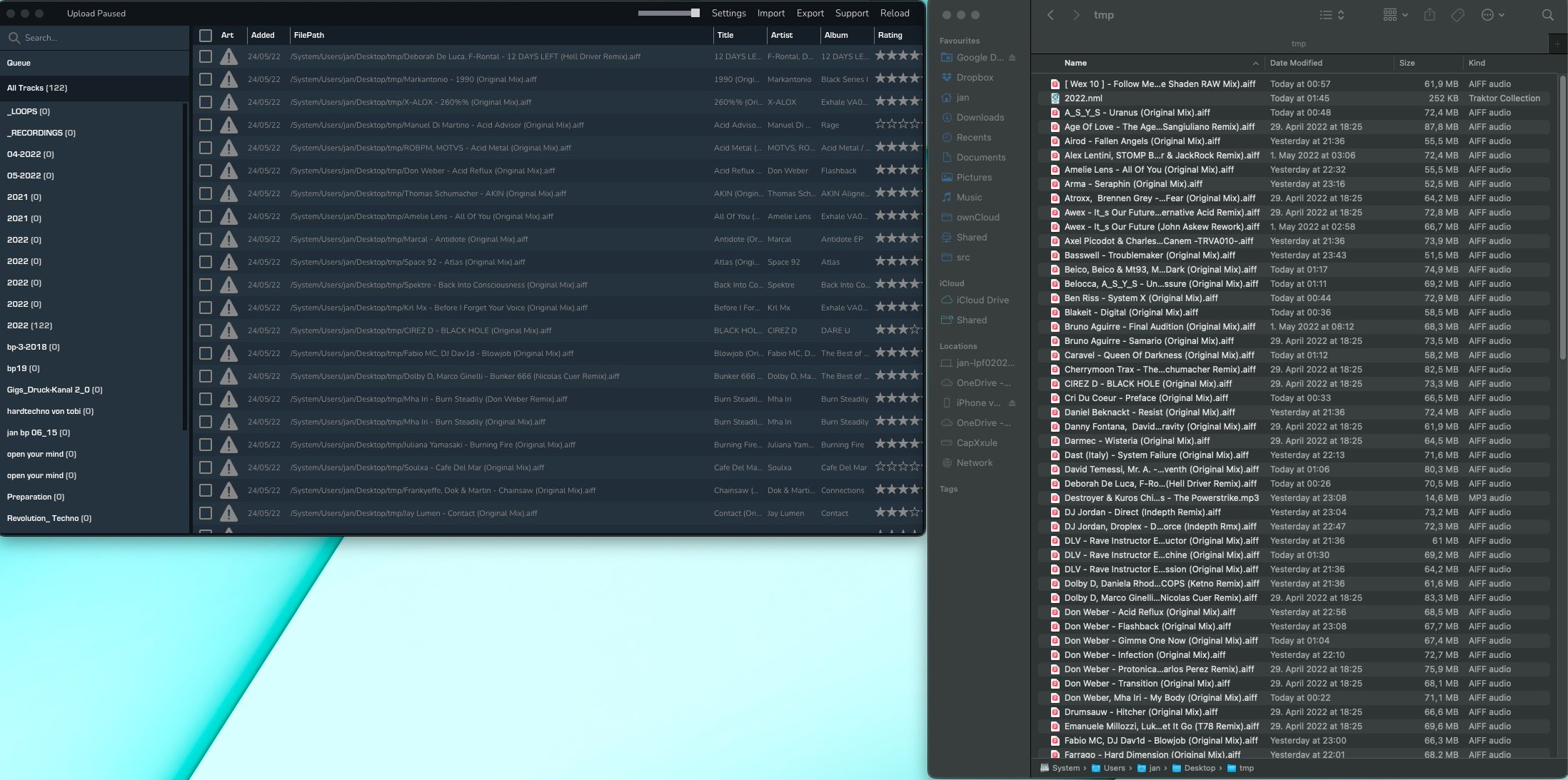 Note the different paths of the music files location in finder and in MixO.
They are working in Traktor 3 so a simple path adjustment will do it!